Non-Executive Team
Dr Raj Kumar
National Chair
Dr Raj Kumar is the current Chair and co-founder of the NHS Clinical Leaders Network since 2006.  He is a front-line General Medical Practitioner and is also the Chief Clinician for  Informatics, Responsible Officer and a member of the Senior Clinical Leadership Team at NHS Digital. In his role as Head of Profession for the Clinical Informatics Professional Group, he oversees the governance of all employed clinicians at NHS Digital.
Dr Kumar is passionate about Clinician & Care Professional led reform and the NHS CLN is modelled to support and empower frontline clinicians in leadership.
He has previously been named as one of the HSJ's Top 50 NHS BAME most influential pioneers for the NHS.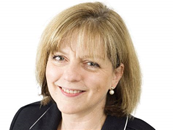 Professor Jane Cummings CBE RN
National Vice Chair, Non-Executive Director: Nursing & Midwifery
Jane is a Non-executive Director in NHS Gloucestershire responsible for System Quality and has extensive executive and clinical experience in the NHS and also worked for the Department of Health and Social Care in the Adult Social Care team.
She was Chief Nursing Officer for England for almost 7 years prior to her retirement in January 2019, in addition to being the national director sponsor for learning disabilities, equality, diversity, patient engagement, experience and the regional director for London for 15 months.  Jane has honorary doctorates from Edge Hill, New Bucks and Bradford Universities and is a visiting professor at Kingston and St George's Universities.  Jane is Chair of the RCN Foundation and a trustee of Macmillan Cancer Support and COVID-19 Healthcare Support Appeal charities.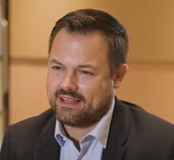 David Davis
Non Executive Director: Allied Health Professionals
David is a Clinical Director in NHS Sussex and a frontline paramedic with the South East Coast Ambulance Service NHS Foundation Trust. He is an experienced clinician with record of successful delivery of innovation, change and development across a number of national programmes and initiatives as well as regional service transformation. Expertise around Integrated Urgent Care, telephone triage, clinical informatics, acute care pathways, stroke care and mental health.  Strengths around clinical leadership, networking, developing consensus, political engagement and collaborative working where patient care is a priority.
David has worked as an AHP informatics national clinical lead within NHS England, the Department of Health and Health & Social Care Information Centre.
Executive Team
Dr Andrew Coley
National Chief Clinical Officer
Dr Andrew Coley is a retired GP and the National Chief Clinical Officer and co-founder the NHS Clinical Leaders Network. He has has spent his career leading on regional and national transformation programmes, pursuing his passion of delivering improved population health through connectivity between clinicians and managers and maximising the benefits of technology.
Dr Coley has held a wide variety of roles throughout his career including Professional Executive Chair in East Cheshire, Chief Clinical Officer for Informatics for NHS North West, Clinical Director for Cheshire & Merseyside Strategic Clinical Networks and has held several National Clinical Lead roles.
Suzy Ning
National Operations Director
Suzy has over 20 years' experience of working in the NHS across a wide range of provider, commissioner and arm's length bodies and has supported the Clinical Leaders Network off and on since its inception 17 years ago. Suzy's career has focused on transformation, delivering change and empowering people (from the staff who deliver our services to the people who access them). Her roles have spanned across acute, mental health, commissioners and systems with strategic roles across regions and national programmes.
Suzy also supports the Opening Doors Initiative in Cheshire and Merseyside as a senior advisor to this innovative programme across housing, health and care.
National Team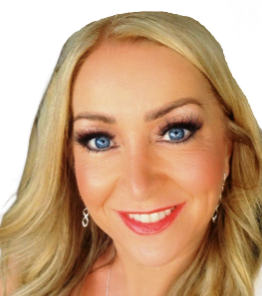 Dawn Black
National Operations Administrator, Board Secretary
Dawn has 22 years management experience working in the private sector and brings her expertise to the NHS CLN managing the national central team. She has an MBA in Business Management and brings her strong financial and operational management business acumen to the central team. She coordinates all the NHS CLN operational activities and is the NHS CLN Board Secretary.